4K WDR Outdoor Bullet Camera
The OE-C2012B8 is a 4K (8MP) outdoor bullet camera with excellent low light performance and adaptive IR to provide excellent high-definition images both day and night.
This Outdoor Bullet Camera offers a wide array of benefits:
Housed in a rugged IP67 and IK10-rated bullet housing, the camera is well suited for installation in high-trafficked areas where it's large size provides a strong visual deterrent.
Built-in alarm sensor input/outputs and two way audio connections make the camera compatible with active monitoring options through OpenEye Web Services to talk-down to people on-site and trigger relays at doors or gates.
The varifocal, autofocus lens on the OE-C2012B8 provides flexibility in installation and remote focusing for easy installation and routine maintenance.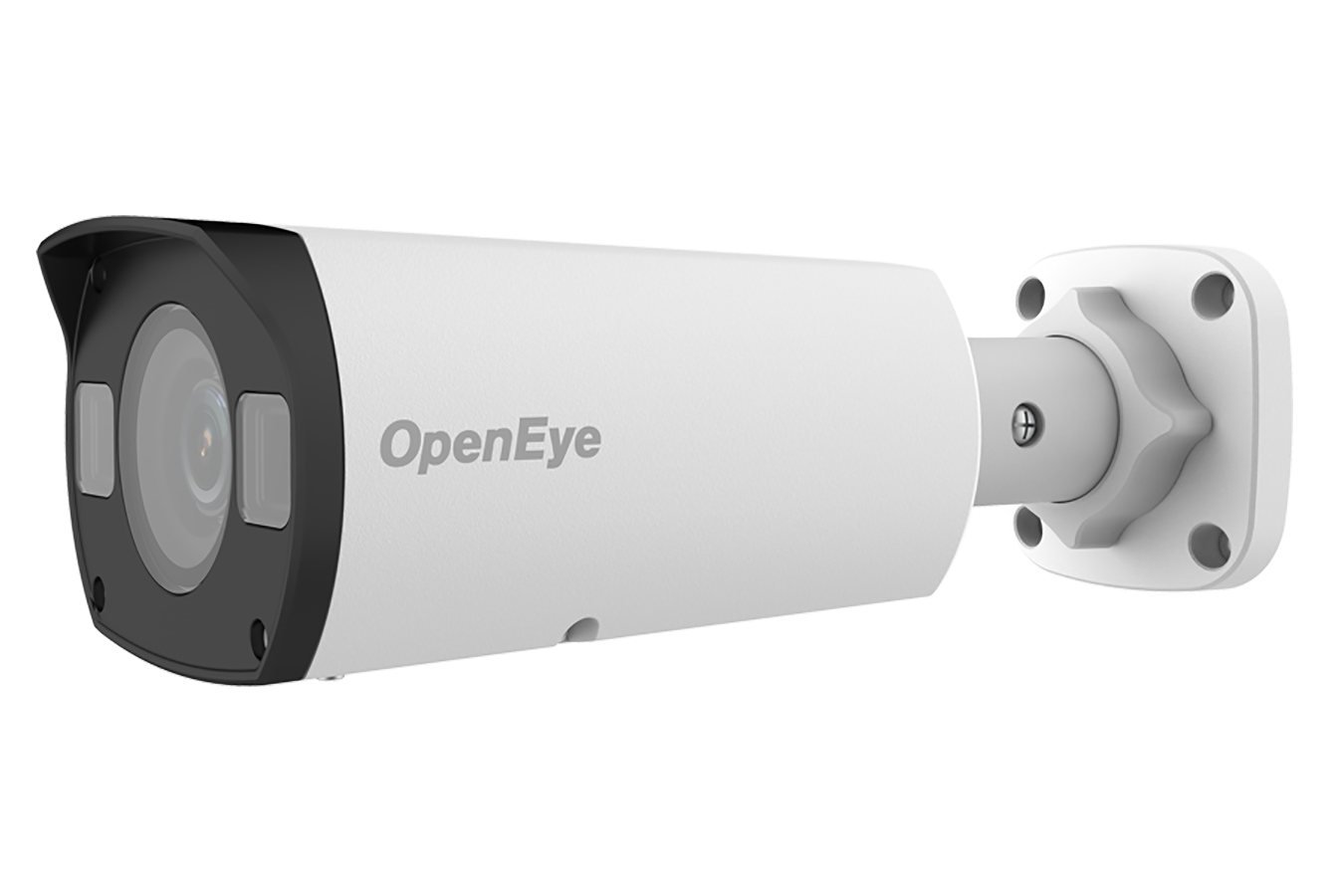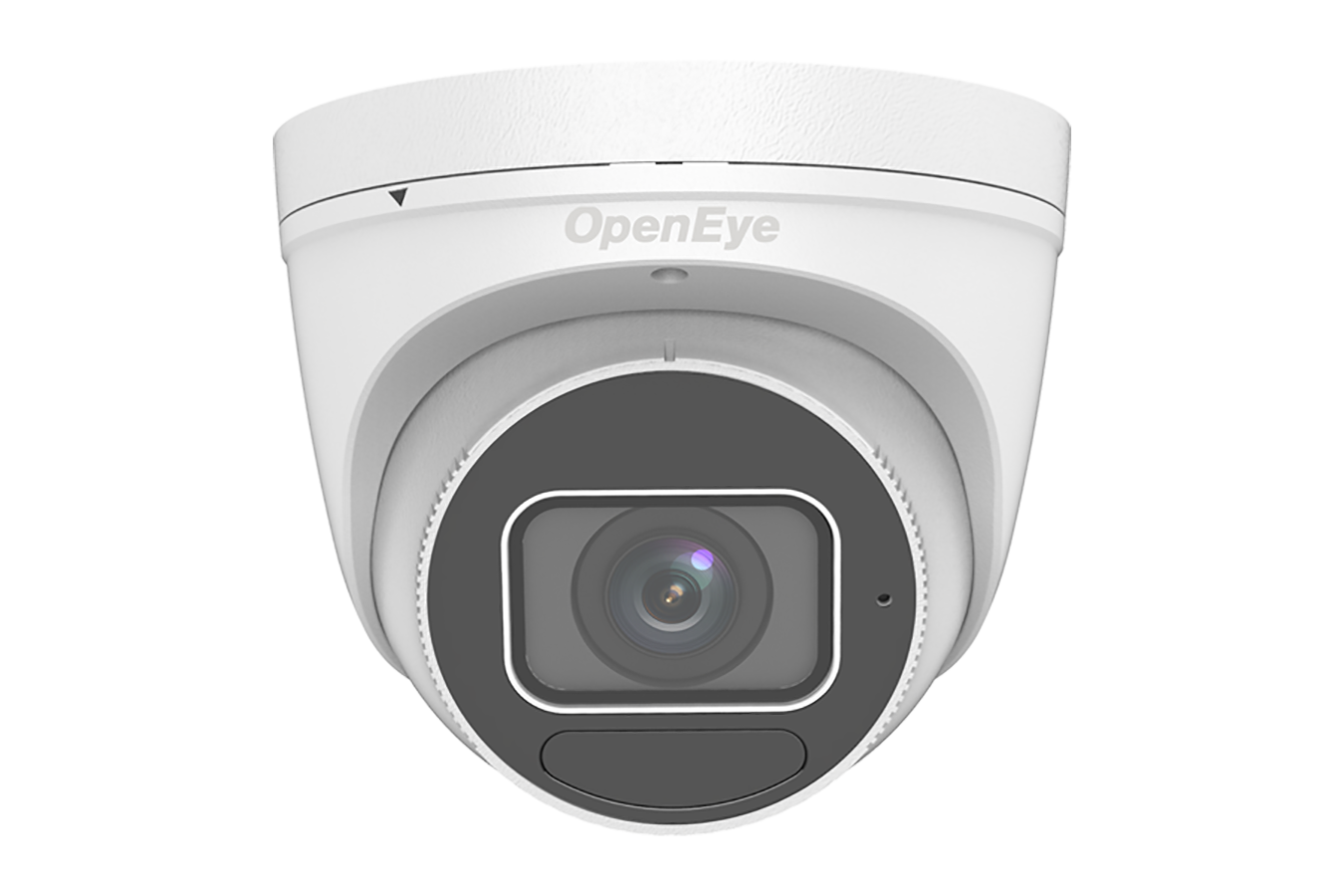 4K WDR Outdoor Autofocus Turret
The OE-C3012T8 is a 4K (8MP) outdoor turret camera with excellent low light performance and low maintenance housing.
The rugged turret housing is IP67 and IK10 rated for protection against wet conditions and impact making it suitable for installation in high-traffic areas as well as areas that are difficult to access.
4K (8MP) resolution, true WDR, adaptive IR and a next-generation image sensor provide excellent ultra-high-definition images both day and night.
For easy installation and remote maintenance, the turret camera includes a varifocal, autofocus, zoom lens - ensuring crisp images and the flexibility to adjust the field of view without losing resolution.
Remote access couldn't be any easier
Log into device or remote client with your username and password from anywhere. It's that simple.
Single sign-on and roaming profiles automatically load site lists and permissions into any client a user logs into.
Users can choose from a feature rich web client, mobile apps, or dedicated multi-monitor thick client.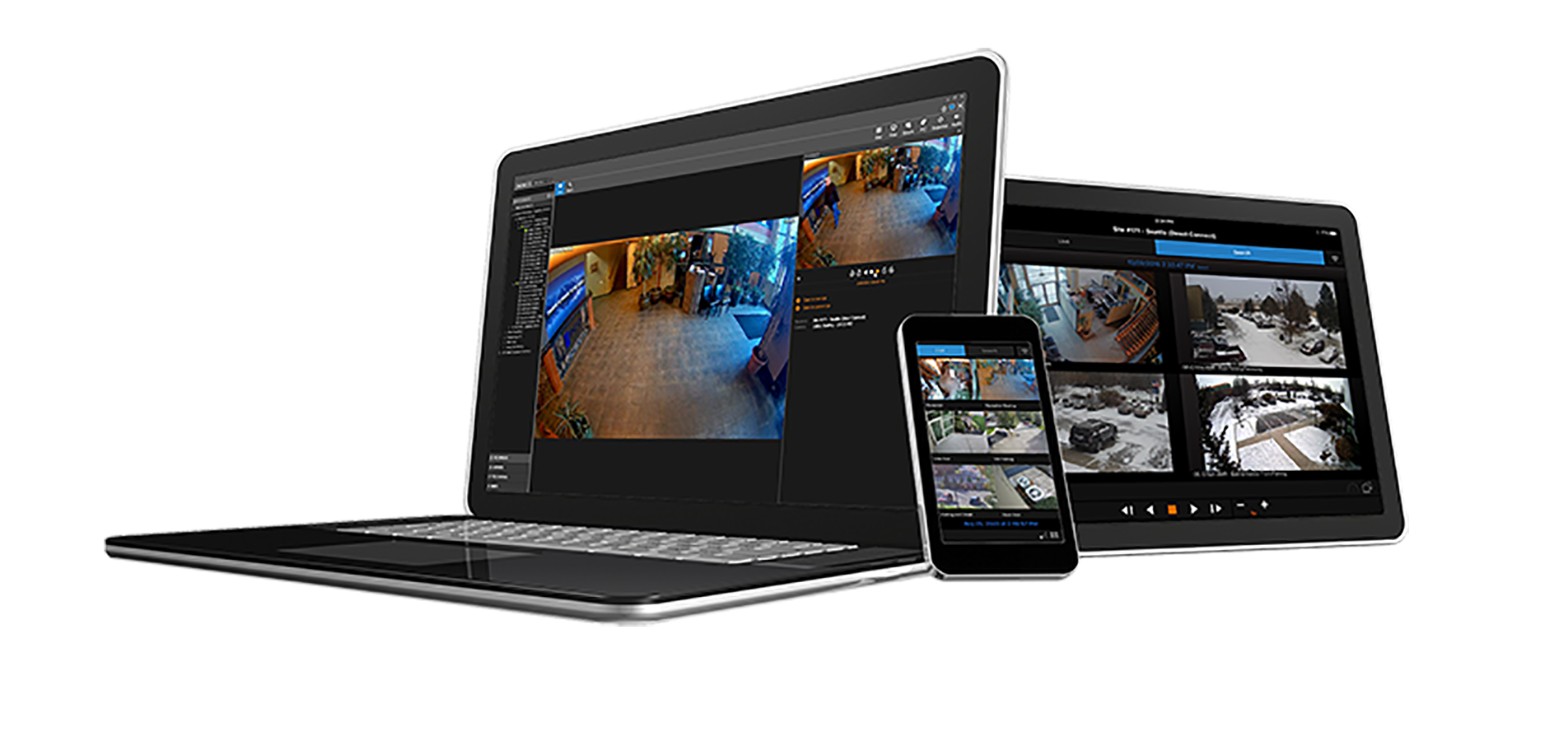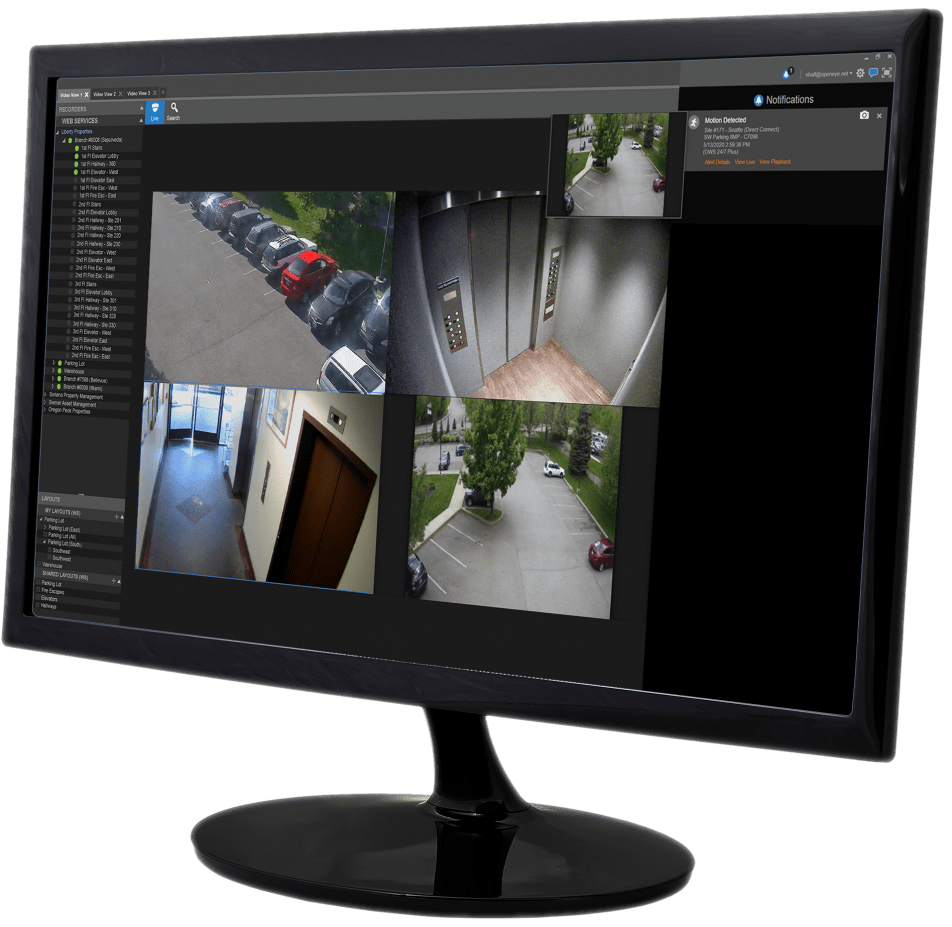 The convenience and flexibility of the cloud with the performance and reliability of local recording
OpenEye Web Services is a scalable and secure video surveillance solution that simplifies operations and management by moving these functions to the cloud.
Performance and reliability of local recording with the convenience and flexibility of the cloud.
OWS produces a greater return on your investment and saves you time.
Provides an easier, more secure surveillance solution.
MT-Series Cloud-Managed Server
The OE-MT is a powerful yet compact network video server capable of supporting up to 32 channels of IP video in its stock configuration.
Featuring a dedicated solid state OS drive for added performance and reliability, the OE-MT server supports up to 4 storage drives for a maximum capable storage capacity of 64 Terabytes.
The OE-MT is designed for ultra-quiet operation and a minimal footprint to allow for installation in office environments, but also includes rack ears for mounting in IT racks or enclosures.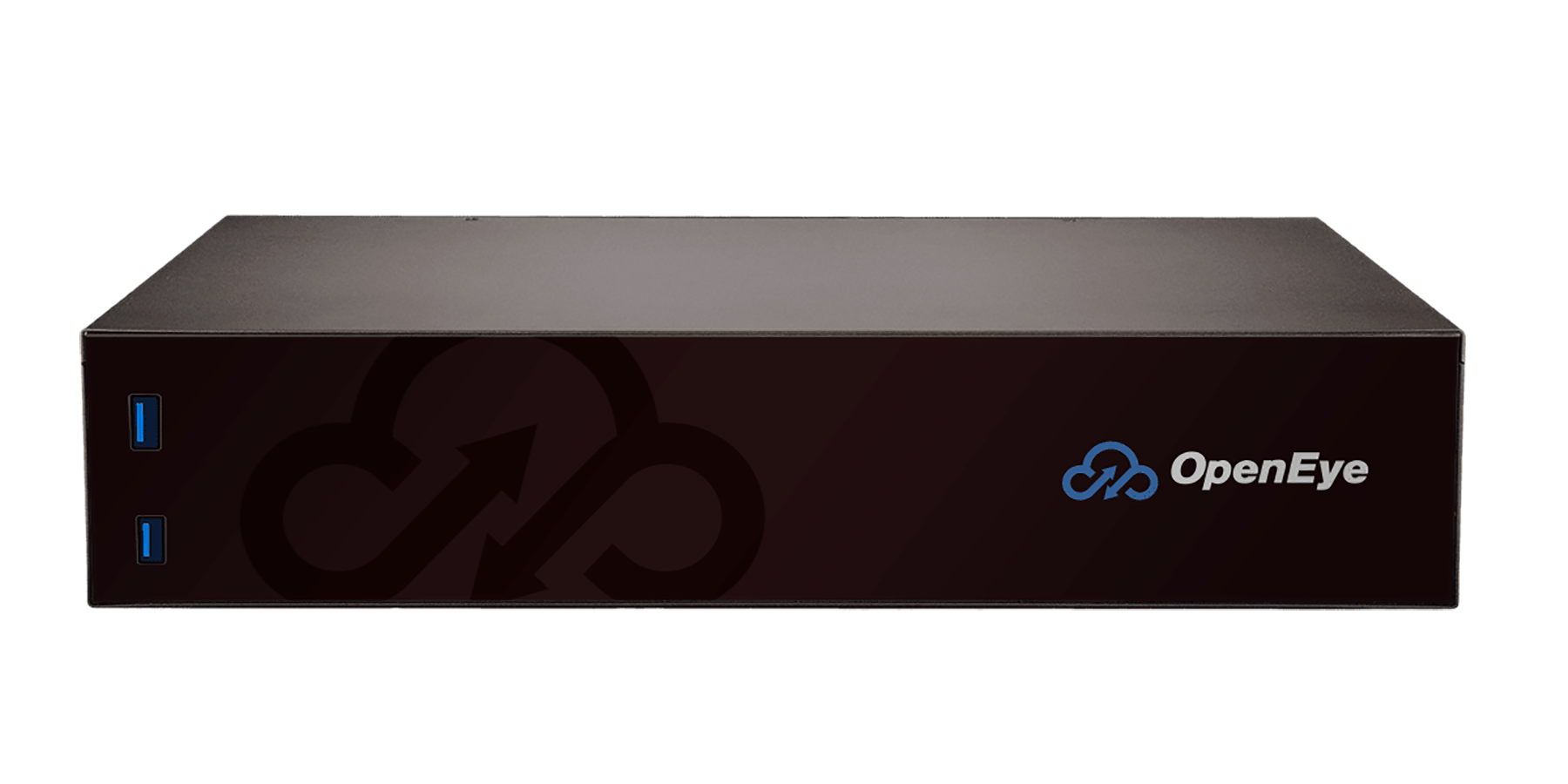 PowerG – The power of wires, without the wires
Cut out the wires and plug in peace of mind with PowerG, the leading wireless security technology for today's homes and businesses.
PowerG offers all the benefits of traditional wired security, without the hassles and vulnerabilities of wires.
Ultra-reliable, two-way 128-bit AES encrypted communication and iron-clad protection that blocks interference deliver unparalleled cyber protection.
Long-range wireless transmission enables easy and quick wire-free and repeater-free installations, and adaptive transmission stretches time between battery changes.
Intrusion Alarm Systems
In the past, security systems were regarded as luxuries only the rich would need or could afford. But today, there is a security system for any household, business and budget. Security systems are as much of a necessity of modern life as computers, dishwashers and microwaves. With everyone's busy lifestyles, there is often just no one to keep a watchful eye out and local police just can't be everywhere all at once.
Smart Solutions
Security Systems are simply smarter, more user-friendly, and more affordable than ever before. Safe Side Security offers a hybrid of hardwired and wireless system components to suit your needs today and tomorrow. Protecting your property from burglary, our systems can do it all with ease 24 hours a day, 7 days a week.
Fire, Smoke, and Carbon Monoxide Detectors
Installing smoke detectors in your home is not enough to ensure your safety. Get the ultimate peace of mind with monitored fire, smoke, and carbon monoxide detectors. We provide a complete life safety system that's monitored by our home security professionals, 24/7. If you're asleep or away during a crisis, you can be sure we're there, watching out for you and your family, day and night.
Provide audible warnings as they alert the moment smoke, heat, or carbon monoxide is detected.
Comply with all state and local regulations
Professionally installed and monitored
Fully Monitored Systems
Don't risk your family's safety with non-monitored detectors. Get the total home safety solution with professionally monitored fire, smoke, and carbon monoxide detectors.
Internet-based monitoring and radio back-up
Annually checked to ensure safety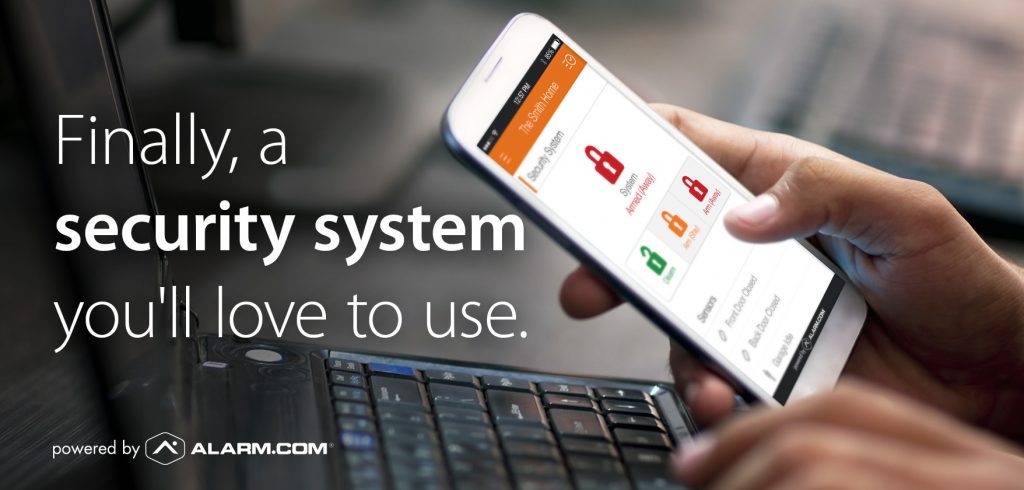 Home Automation and Monitoring
Use the Alarm.com app connected to your home security system and check on your home anytime, anywhere with your mobile — plus control your home security system, lights, locks, and thermostat.
Receive event notifications
Arm and Disarm Your System with All of Your Devices
Use your mobile device as a remote keypad that controls your home security system. Arm or disarm your system with the swipe of a finger.
Arm and disarm your system
U.L. Monitoring
U.L. certification assures customers, their insurance firms and their local emergency service agencies, that our central station will provide the highest quality and most reliable burglar and fire alarm service that are available to both residential and commercial customers.
UL Listed Central Station
The Company providing the monitoring of your alarm system is an extension of Safe Side Security Inc. and share the same business philosophy of prompt, courteous customer service. Exceeding customer expectations, one client at a time, since 1971. Our emphasis is on Service with Integrity and Commitment. As a UL® listed central station, we adhere to high standards and have a team of dedicated professionals that are ready to help.
Doorbell Camera Systems
Adding a SkyBell HD wireless doorbell camera to your home security system means
you never have to guess who's at your door.
Alerts even when doorbell is not pressed.
Doorbell turn off feature for silent ring
View guests from mobile device
A Smart Doorbell that Helps Prevent Break-Ins
Burglars often ring your doorbell to find out if you're home or away. With the SkyBell camera doorbell as part of your home security system, you'll have end-to-end protection against break-ins, and an extra measure of confidence that your home and family are safe.
Remote monitoring and cloud recording
OpenEye + Alarm.com
A powerful integration to link your account and create a more unified intrusion, access and video security solutions.
Allows OpenEye web users to create actual alert notifications and quickly locate video incidents using access from their Alarm.com user account
Increase the accuracy of alerts generated to OpenEye web services by using Alarm.com's intrusion panel
Link Alarm.com and OpenEye systems for a more powerful security solution
Professional Visual Monitoring
Protect your home, business or commercial property with Safe Side Security. How do we do it?
Security System and Camera System is connected to our Central Station 24/7
Monitoring and protection from theft, vandalism and criminal activity
What Makes Us Different?
Safe Side Security provides Proactive Security Solutions.
Complete & Accurate Information
Faster Police Response Times
Fewer False Alarm Dispatches
Reliable End-User Verification
Video Verification
Appreciate your security, detect before the intrusion and protect outdoor sites with Videofied. Videofied is video alarm security like you've never seen before.
More efficient security: instant video transmission to the central station in case of intrusion.
Greater peace of mind: see live what happens at home at any time of the day.
Indoor or Outdoor
Indoor or outdoor, right where you need security.
Completely Wireless System That Installs Anywhere You Need It
Sends Video Alarms Over a Cellular Network or the IP Network
Use the form below and someone will get back to you as soon as possible to set up your free estimate.